Are we the right music school for you?
The New School of Music is a 501(c)(3) nonprofit community music school in Austin founded in 2013, and we have some of the finest music instructors in the Austin area.  Our teachers are highly credentialed and experienced and are able to inspire and teach music at all levels, and to all ages.
We also provide world-class jazz & blues masterclasses, workshops, and concerts in the Austin area, at public schools and music venues.  Previous clinicians & performers include Don Braden, Andre Hayward, Tom Brechtlein, Eddie Gomez Trio, Alex Coke, Murali Coryell, Ernie Durawa, Mike Flanigin, Sue Foley, Chris Layton, and Denny Freeman.
Music education is proven to improve cognitive skills such as math, science, and language – in addition to artistic creativity and self-expression.  The New School of Music aims to serve the community by sharing the gift of music, through connecting world-class professional musicians with students of all ages, in a lifelong study and enjoyment of music – while helping provide music instruction to underserved youth.
Open to students of all ages and all styles of music.
INSTRUMENTS:
We teach Guitar, Piano, Voice, Drums, Saxophone, Trumpet, Clarinet, etc.
8 Benefits of Becoming a New School of Music Student: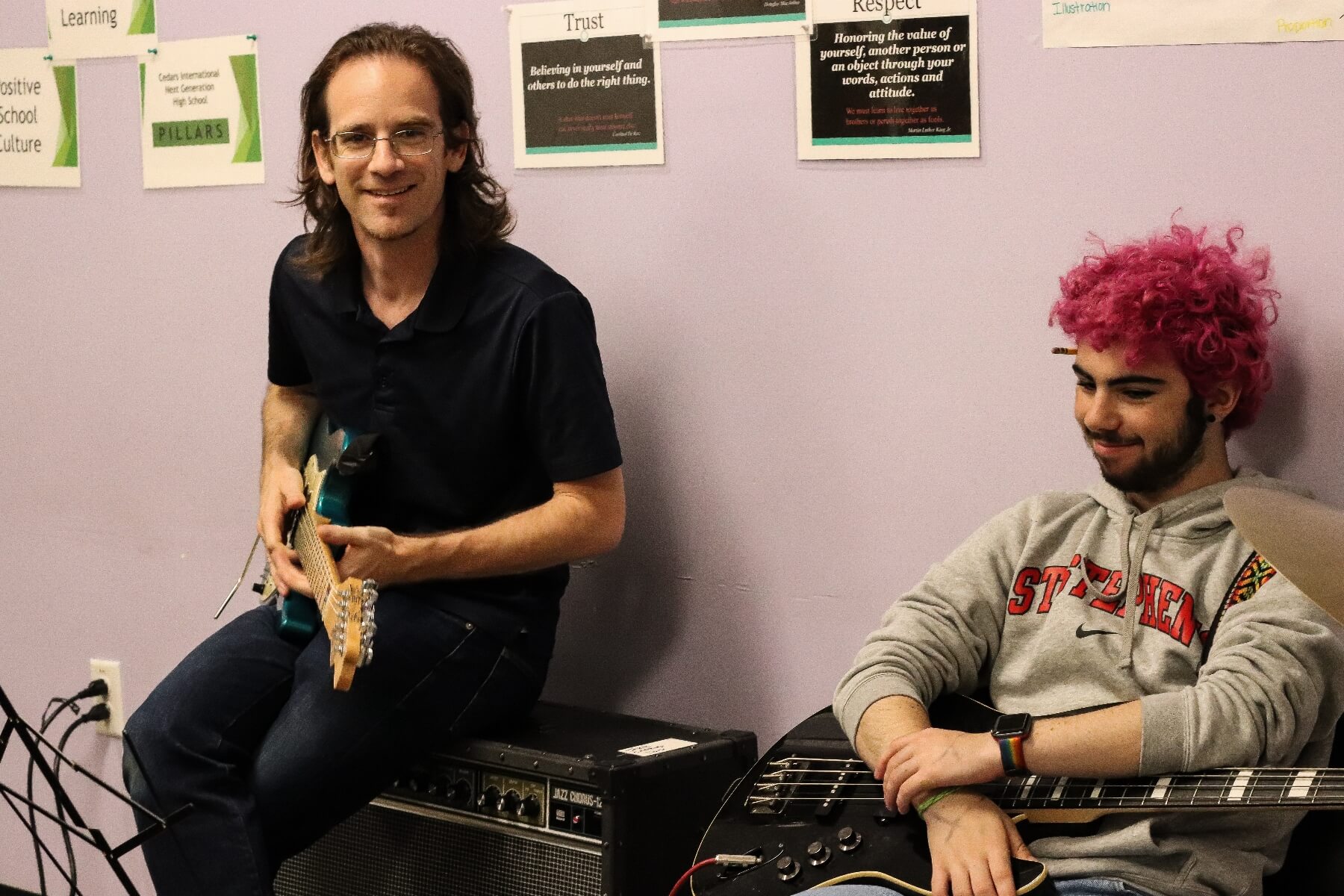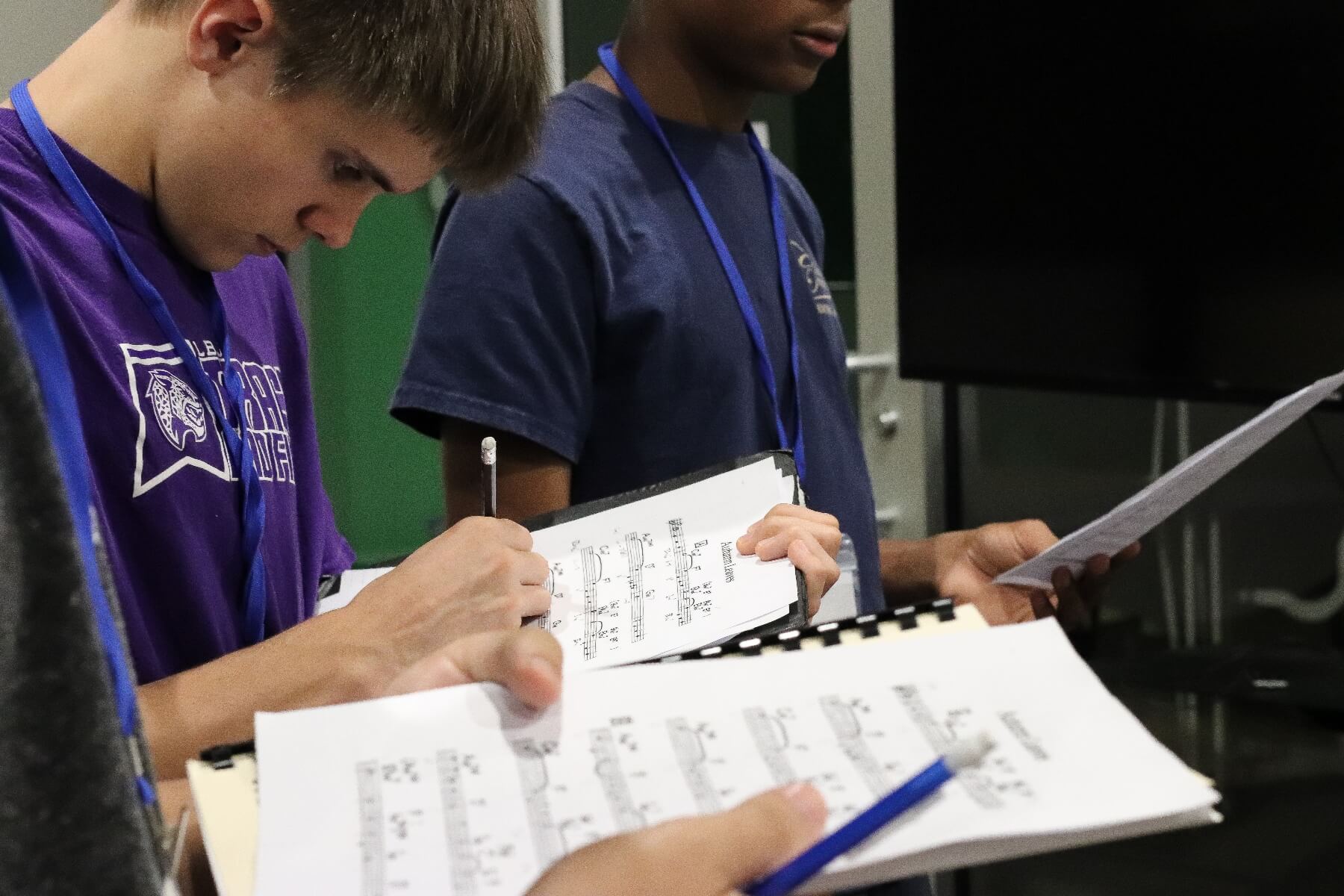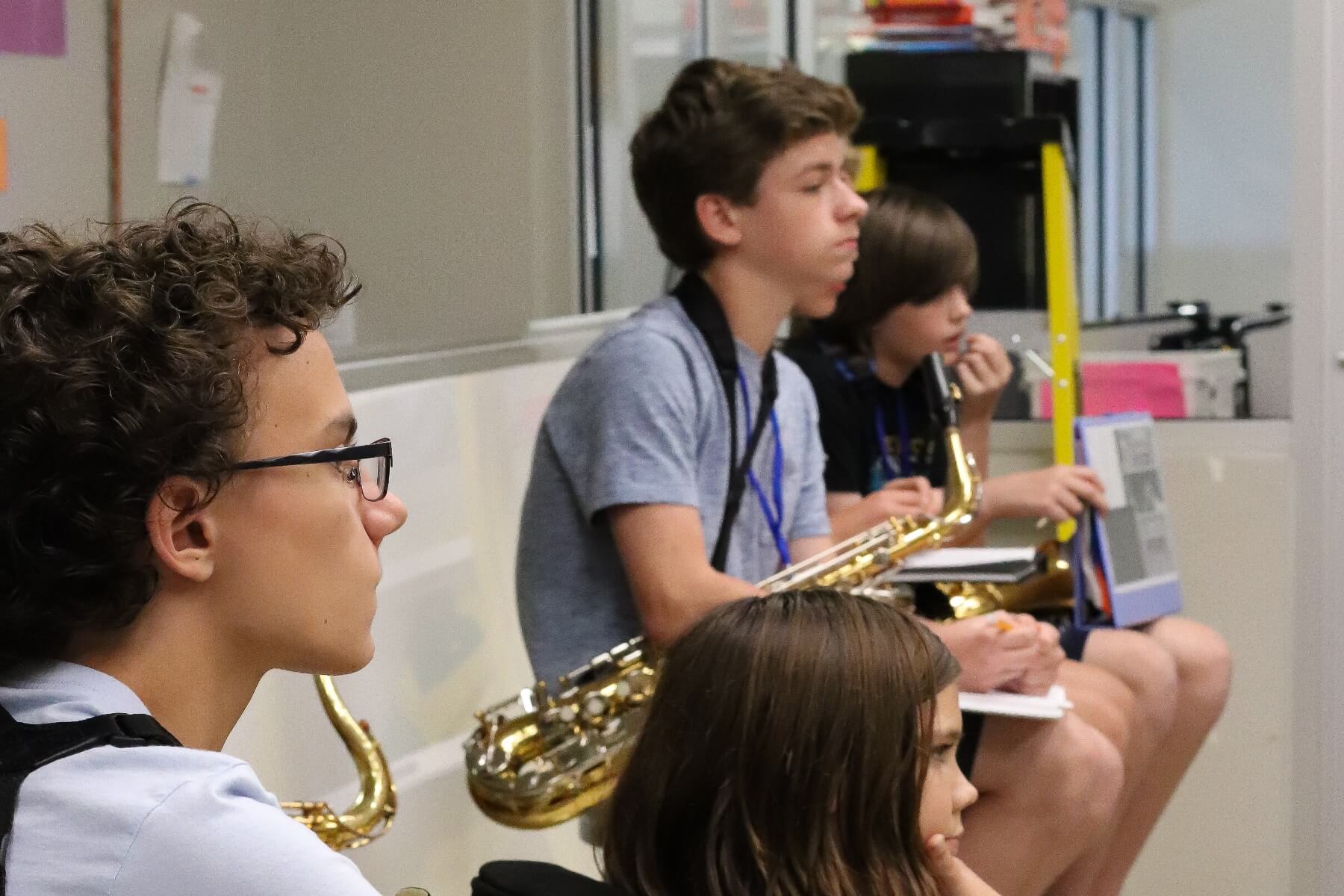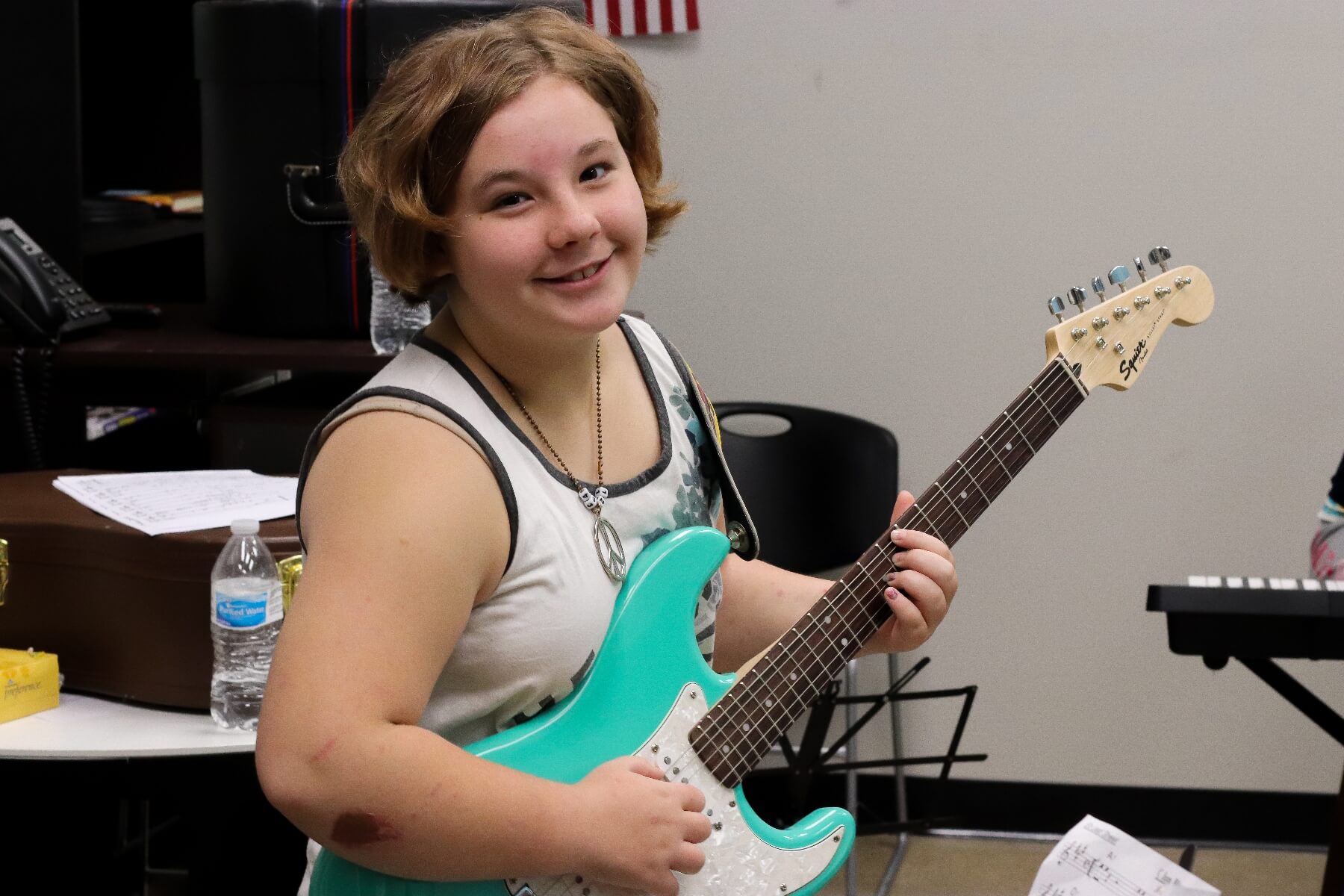 1. A LARGE NETWORK OF QUALIFIED TEACHERS IN NSM
We have a network of over 20 music teachers, all with either college training or professional performance experience. Our music teachers are dedicated to learning about your personal musical goals and helping you to achieve them. With at least three music teachers for every instrument, we are confident that we have the right teacher to meet your music lesson needs. In addition to their teaching credentials, our teachers have warm personalities, are extremely friendly and dedicated to teaching you the style of music that you want to learn in your music lesson.
2. WIDE VARIETY OF INSTRUMENTS TAUGHT
We offer these popular instruments: Guitar, Piano, Saxophone, Trumpet, Electric & Acoustic Guitar, Piano, Voice, Violin,  Ukulele, Percussion, Clarinet, and other instruments. Our teachers are masters of their craft. MOST IMPORTANTLY, we offer SKYPE lessons. Highly sought after instructors like DON BRADEN and DOMINIK WACHTEL are available for virtual lessons.
3. A PROVEN TRACK RECORD OF EXCELLENCE
Visit our home page to see what our students are saying. Every year, aspiring music teachers start their own studio, and a year or two later it's closed. The NEW SCHOOL OF MUSIC has a proven track record of offering quality music lessons in Austin, Texas  year round. Our full time mission is teaching music lessons trusted by over hundreds families for over 30 years.
4. FLEXIBLE TIME LESSONS AND WE OFFER VIRTUAL LESSONS TOO
Take advantage of our availability. If you are a home school parent, retiree, college student or working professional who has a flexible schedule, just pick a time slot most suitable for you.
and YES! We offer virtual lessons to those who cannot be on location or wants to be taught by Don Braden and other greats.
5. ON CALL PROFESSIONAL OFFICE STAFF
We have specially trained professional customer service staff that offers full time support for our music lesson students.
Many music studio desks are staffed by the teacher/owner or more commonly an answering machine. We have  team members who are available to assists you quickly and professionally.
6. EASILY BE PART OF THE DISTINGUISHED TEXAS JAZZ & BLUES CAMP -TJBC
Texas Jazz & Blues Camp is an all-embracing program focused on musical and personal growth where our students can learn by hearing the greats on our staff and each other. It is a partnership between the New School of Music in Austin and the Litchfield Jazz Camp in Connecticut, which has a deep and rich history of providing a top tier national jazz camp for 20 years, using major jazz artists and educators.
7. FREE MUSIC RECITALS AT PRESTIGIOUS LOCATIONS
Our annual student showcases are with NO participation fees!
Every parent just wants to know how their child is doing and if they are really progressing. The best way for a parent to understand if their investment in lessons is really worth it, is to have their child participate in a recital.
We hold these events at prestigious auditoriums.
8. MONTH TO MONTH LESSONS
New School of Music does not require semester minimums for lessons. Every student here is on a month-to-month basis.

NO long term contracts and billing is easy.
Because we only offer lessons on a month-to-month basis, there are no large upfront payments, no complicated contracts, no annual material or performance fees, and no semester minimums.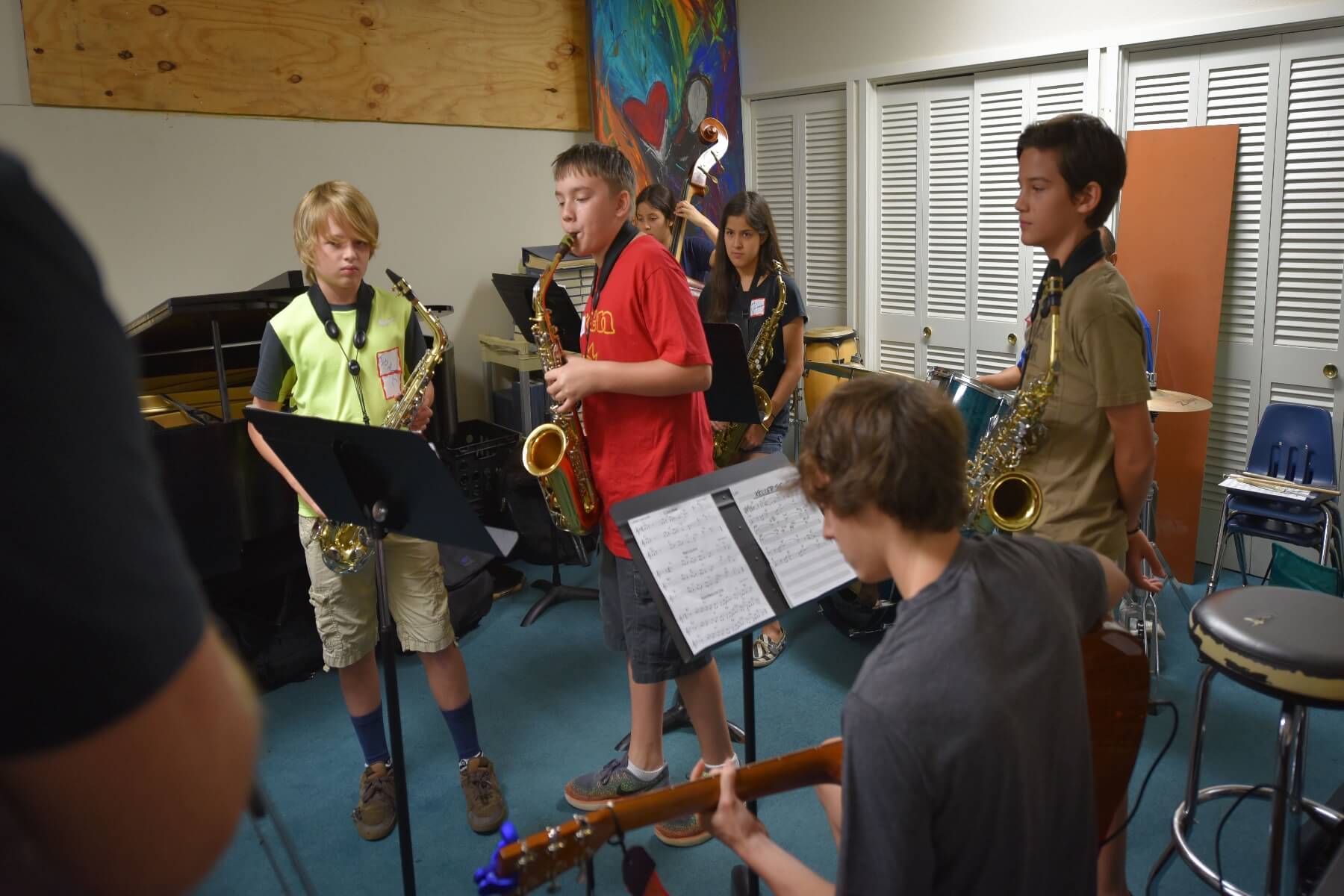 Our Students Love Performing
New School of Music has several opportunities for students to practice and learn from the greats of Austin's music scene. We hold music festivals and summer camps for students to enjoy music and have fun.
Every parent wants to know how their child is progressing. That's why, we present recitals in professional and highly equipped recital halls.
Additionally, students have opportunities to join jam sessions with other students. Get to know other students and share knowledge.
We encourage everyone to share their passion in music. We nurture interest and develop talents.
Bring your family and friends to share in the fun to these events!
Ready to start? You have nothing to lose.
It's easy to take the first step.
Sign up is easy and parent-friendly, with helpful staff at the front desk seven days a week to serve you. Because we only offer lessons on a month-to-month basis, there are no large upfront payments, no complicated contracts, no annual material or performance fees, and no semester minimums.